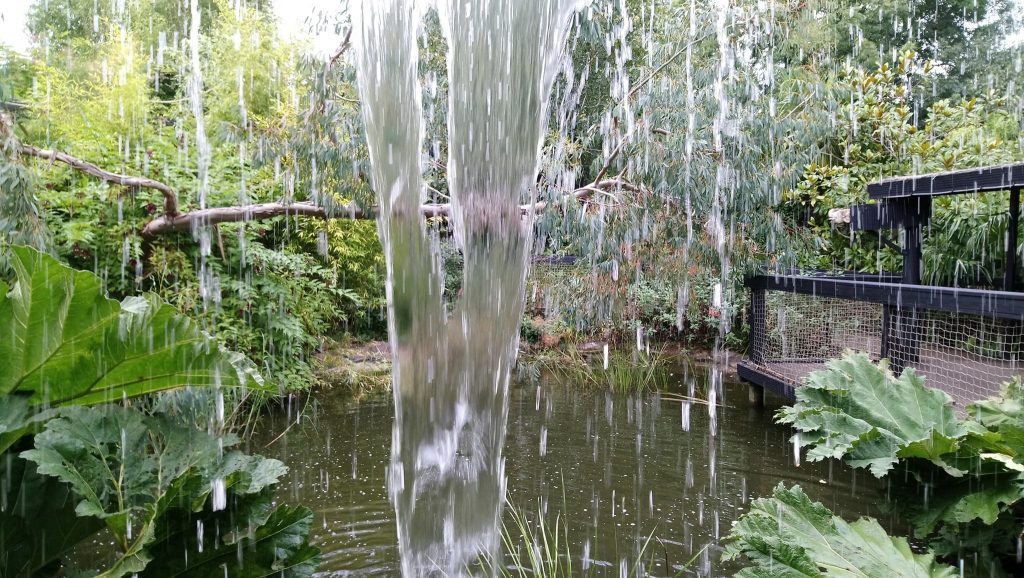 Woolly says – I always look forward to the start of a new adventure and having collected Zoe and her bags from Dudley, our rather full car with its band of merry travellers was ready for the wilds of Herefordshire. I'd careful structed the days to include interesting places for me and the humans and walks for Alfie the Dog and felt rather chuffed that I had catered to everyone's needs. 
First port of call was onto Bromyard Downs, 144 hectares of registered common ground which would give the panting one a chance to stretch his legs whilst I studied my plans once again.
With the walk considered a success we drove the short distance into the market town of Bromyard itself, known to have existed since 844 AD the small sleepy town is one that the ladies know well.
I'd spent several years attending the annual folk festival in my twenties and being lucky enough to have lovely relatives who have a wonderful cottage there meant that Zoe spent many weekends and short breaks there as a child, it would be interesting to see if anything had changed since our last visit.
Woolly says – With the vehicle safely tucked into the town square we wandered along the high street admiring the timbered buildings and the independent shops and eateries of which there were plenty.
Sadly, my next activity was closed, the Time Museum was meant to house many items from the TV series Dr Who and I had been looking forward to seeing what their collection held, it was not to be. Having found a rather nice place with outside seating we tucked into a hot brunch and considered our next part of the day, pitching the tent. With tummies full and Alfie the Dog happily asleep we set the sat nav and headed off to find the farm on which we would be staying. Several hours passed as Jo drove up and down country lanes, stopping at five different places to ask for help whilst Zoe constantly tried the phone numbers provided to seek assistance in the finding of the place. Having driving down yet another road I jokingly mentioned that it would be funny if we ended up back at the place we had parked at for the morning walk, I spoke to soon as Jo pulled into the very same car park cut the engine and refused to go any further.
I'd had enough and the fuel consumption after three and a half hours of searching was ridiculous. I sat for a moment before putting forward my ideas for plan b and plan c.
Woolly says – Both of the new plans put paid to some of the weekends delights but as Jo refused to continue the search and my paws aren't long enough to reach the cars pedals it appeared that I had little say in what we would do next. Plan b would incur huge costs in finding somewhere else to stay having already paid out for the camping so plan c it was. Jo put the car into gear and we set forth to locate the Ralf Court Gardens.
Sitting in four acres, the Rectory of the nearby church was built in 1850 for Reverend Arthur Lucton Childe, the lovely neo Tudor building was surrounded by grounds which had been used for a mini golf course at one point in its history. The present owners Stephen and Paula Morgan purchased the property in 2004 and set about creating gardens that incorporated a variety of styles and themes, before opening the gardens to the public.
Having been warmly greeted by one of the owners we headed into the grounds and a sight fit for any mammoth to see.
A small passage led us into a Roman inspired pool area with beautifully contrasting flowers adoring each column.
Walking slightly further on we found ourselves in an African themed area complete with metal sculptures and a wonderful waterfall along with a large aviary filled with a range of unusual birds, hippos bathed in a pool and a very fine gorilla sat watching over.
Next, we found ourselves in a magical area filled with pixies and toadstools and an hilarious talking tree who entertained us with stories and jokes.
Under a canopy of spikiness, we entered the world of Poseidon with a wonderful fence surrounding his pool.
Then came a ship where I quickly took over the wheel and steered us onto ….
A beach which led us in turn into an Italian retreat complete with a fountain spraying water in time to music and a small chapel set under a clock.
Next came a garden dedicated to the artist Claude Monet and his famous painting of the bridge, it was incredible, sadly not all the blooms were about due to the time of year but it was hard to beat as it looked now.
As we made our way into the land of Dragons a huge nest of eggs greeted my eyes and I looked around carefully in case the mother dragon decided we were a threat to her little ones.
Alice in Wonderland provided the next theme with the mad hatter's tea party made out of plants and a rather wild looking Alice pouring the tea.
Toad of Toad Hall sat cooking his breakfast as chickens wandered happily around him.
They had certainly left the best until last as we entered the Japanese Garden with it's huge gong and incredibly beautiful acers that filled the beds, a tea house completed the look.
I felt so sad to have reached the end of the incredible place but it was one that I would highly recommend visiting and I fully intend to return in another season to see what is flourishing then.
We had all enjoyed the experience and having finally achieved something with our day the second part of plan c came into force as we headed back to Dudley for the night where instead of snuggling up in our sleeping bags, we would have warm beds and hot showers and a new adventure on the morrow.