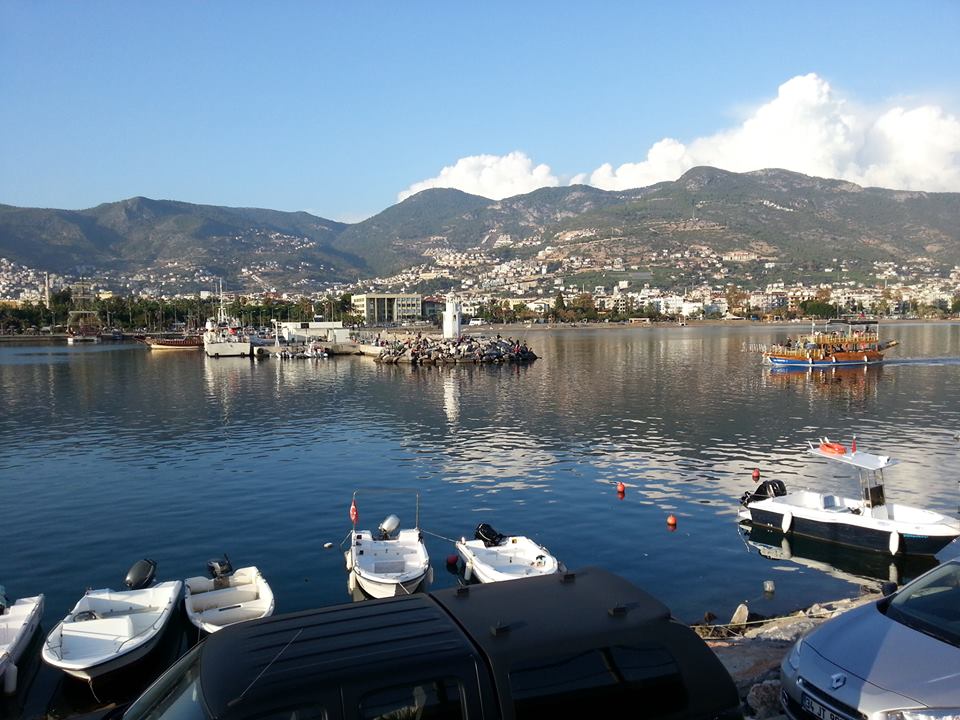 Woolly says – Being back in our adopted country for a couple of weeks led Jo and I onto the subject of living as an expat, something that we have done in three different countries.
Turkey – 2011 to present
Spain – 4 months
France – 6 months
Although very different in culture and environment there have been a number of similarities which raised the question of 'is the grass greener' somewhere else in the world. Over to Jo to explain more with only an odd interruption from myself, dependant obviously on her content!
There is an ever increasing number of people striving to change their lives and taking the view that living abroad would be so much better when in reality the washing up, shopping, cleaning and tidying still remain the same, in fact the mundane part of life that many of us wish to leave behind follows right behind us you just do it in a different setting.
We were lucky enough to find ourselves in the situation of being able to make this choice and find out for ourselves.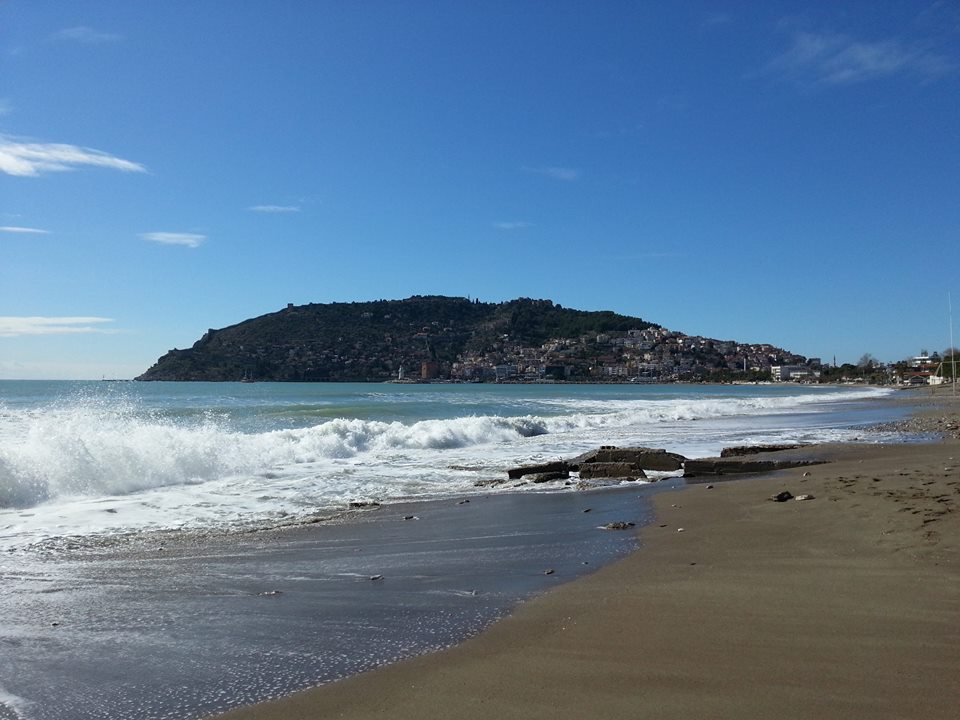 Where to Go
We all have our dream destinations and I had always thought that if I had the opportunity to live abroad that France would be my ideal place. Close to the UK if needed back, inflated ideas of how far school girl French would take me and lots of lovely wine to consume, an obvious choice. So, my late partner and I decided to move to Turkey!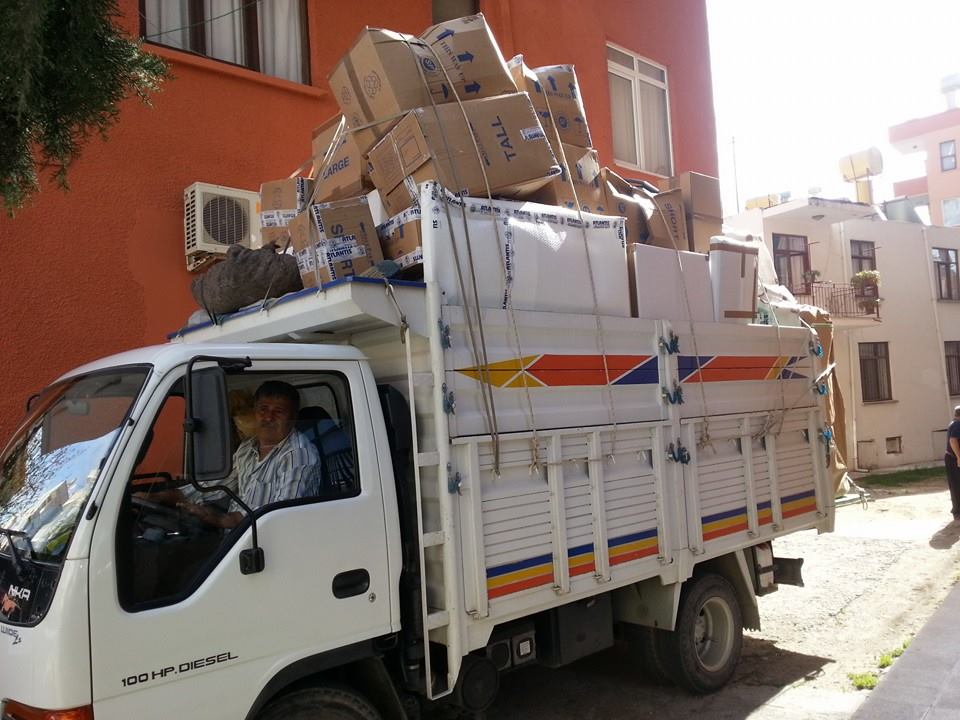 Following a couple of holidays and the realisation that property was cheap (in comparison to the UK), the people were wonderful and helpful, the climate was great and the cost of living affordable, Woolly says – pistachio's everywhere, and the amount of history from the Romans, Ottomans and Byzantines amazing, we didn't really dwell on any other factors and set about acquiring a two bed apartment close to the beach, shipping our furniture and renting our house out. Not being of retirement age the house rental would provide the income we needed and allow us to manage fairly well in our new country.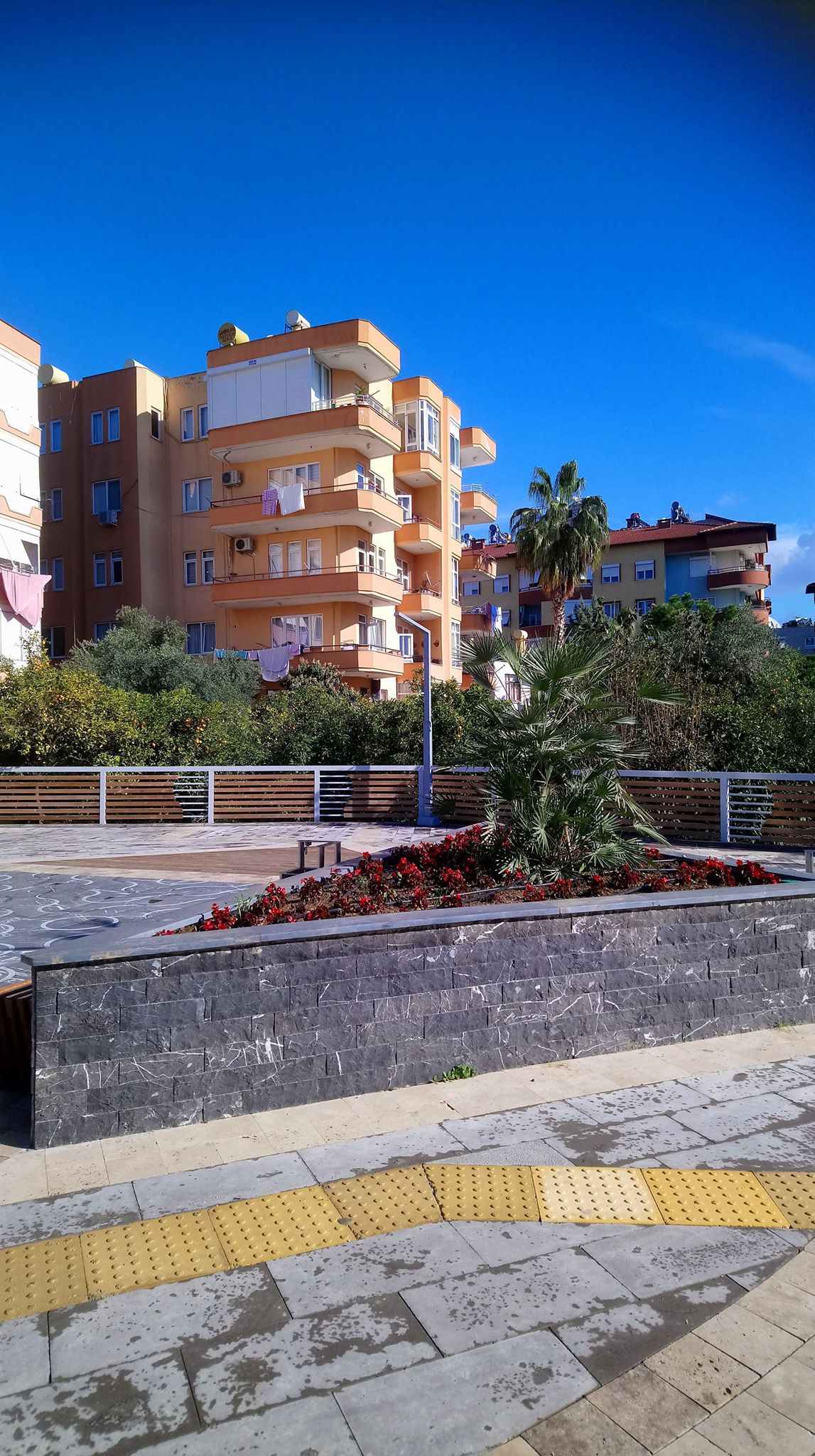 When your born in a country you take a lot of things for granted, having a birth certificate allowed you to acquire a passport, a national insurance number allowing you to work and not much else was needed. A new country requires a lot of paperwork to achieve a similar amount, I would point out that you are not allowed to work in Turkey unless it is a job that a Turkish person is not able to do, but you do require a tax number. We quickly found out that setting up our new life required endless hours of queuing and producing documents to obtain the said tax number which you cannot do anything else about until you have one, obtaining the Turkish Ikamet to live as a resident, a bank account, registering to pay electric and water (there is no mains gas so bottles are paid for on delivery) and a variety of other items. The Turks love to stamp pieces of official paper and as day passed day, we moved from police offices to the tax office to the banks and onwards until we appeared to have everything needed.
Within the first two years a lot of the systems changed and the need to acquire new or updated pieces of paper became a yearly occurrence, being British we're good at queues! The reality is that laws change rapidly here and keeping up can be a bit of a nightmare, I am entirely grateful to several expat Facebook pages that help to support the community on the yearly, weekly and sometimes daily requirements needed.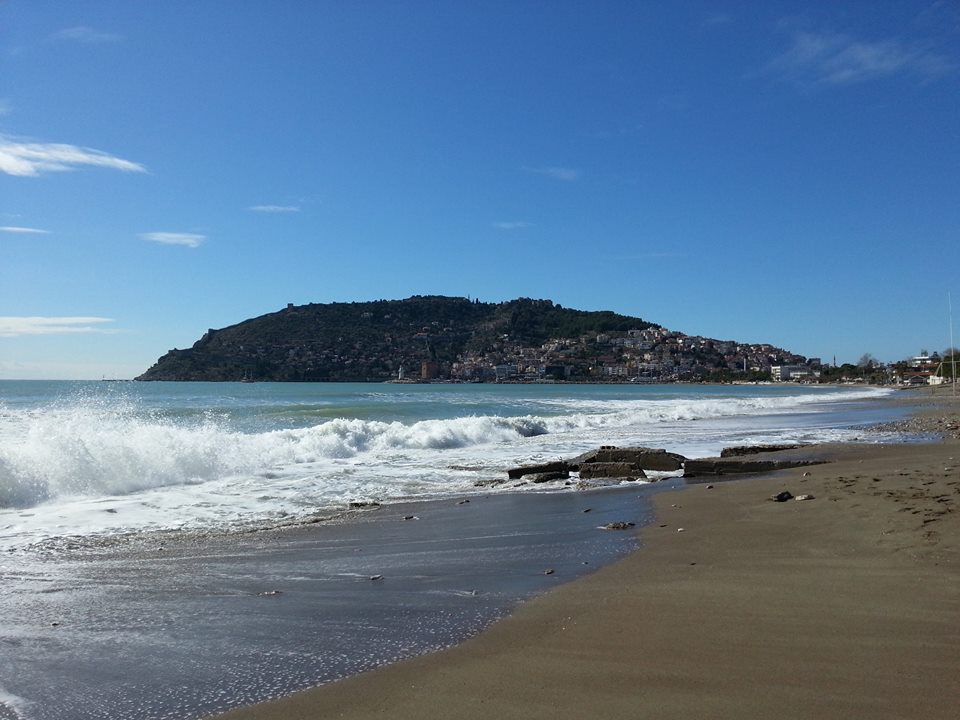 Social Life
With everything finally sorted we sat on the balcony of our new home and started to wonder what on earth we were going to do with all our free time.
Woolly says – eat pistachios of course!
We had already made friends with a Turkish family who to this day have helped and supported us in so many ways, but given that our language skills were fairly non-existent we found the only English type bar in the area to meet up with fellow expats which allowed us to have an full English Breakfast – yes we are that sad at times – watch English football – my partner not me – and generally have some basis for a social life.
We quickly realised that the expats fell into two different groups, those that accepted living here and the strange problems we sometimes faced and those that wanted the country to change to meet there needs, we fell very much into the first category and started to my friends.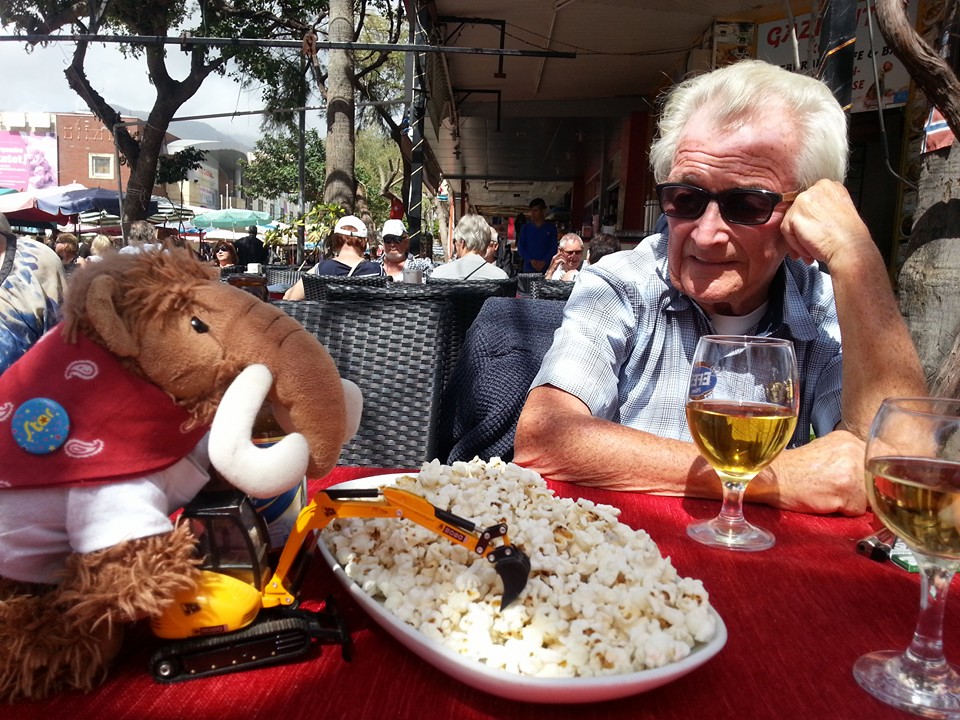 Sadly, after only 32 days of our new life I lost my partner to cancer. The friendships that we had just started proved vital in their love, help and support over the coming years as I struggled to adapt to not only a new country but a new way of life.
I quickly realised that I had way too many hours to fill every day and tried to set up a weekly routine to give me focus. Monday was cleaning the apartment day, Tuesday was a walk either along the beach or to the castle, Wednesday meet up with a friend and just wander round discovering new streets and roads, Thursday clothes washing, Friday meet up with the expat friends for a few drinks and then spend the weekend finding ways to pass the time.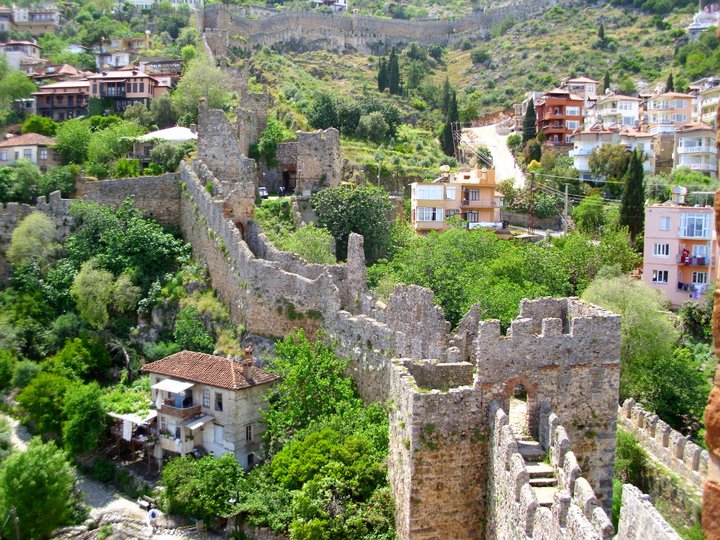 Yes, you might be in a different country but eventually seeing the same beach, castle etc like at home become more mundane.
Mammoth Tip – have plenty of hobbies, try growing things on your balcony, plan trips around your new country (in Turkey an expat can only be out of the country for 180 days without losing their residency), go for language lessons.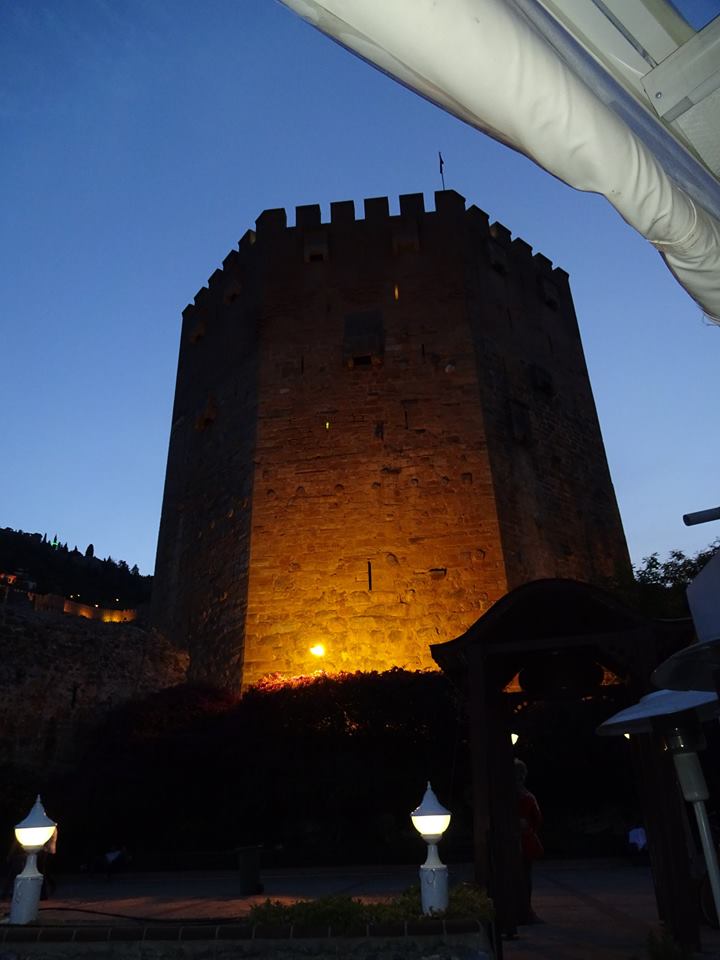 Pitfalls and Problems
I'm sure each country has them but as your place of birth you might not realise how difficult or frustrating, they can be.
When we first arrived in our new home social media was banned as well as you tube, although these came into use within a few months keeping up with friends and family back home was an issue as letters could take 6 weeks or more to arrive. Mammoth Tip – Skype is a wonderful invention and allowed us to speak to daughter Zoe on a weekly basis as long as we had WIFI.
If you're an avid TV watcher then you need to find ways round this, filmon proved useful for The Great British Bake Off (the only TV I watch) which can be used for free and I have recently found a link for tvaccess which requires a small monthly payment and uses a different VPN address so you need a bit of teckie knowledge on how to use it.
Having been a HSBC costumer in the UK for many years it seemed logical to open up an account with them locally in the belief that the accounts could be synced, wrong. Banking in other countries can be very different and not only was I unable to sync my account, online banking was in its infancy and took hours to get through. Having been taken to one of the Turkish banks and introduced to the manger I changed my account and was able to email the manager directly with any problems whenever I needed to.
Although there is a good infrastructure within the country power cuts are a part of life especially in the winter months, the apartment has candles and matches at strategic points and my kindle is always charged Woolly says – Jo actually looks half decent by candle light!
Possibly the biggest challenge we have encountered was the realisation that my partner had not made a Turkish will, we knew that we needed to do this but our appointment was for after he had died. Five and a half years later and huge amounts of money which now have lots of zero's after them we are still trying to resolve the issue of getting the apartment into my name. Mammoth Tip – Regardless of which country you move to (EU included) make sure you have a will drawn up in the country as your country of birth will might not be enough.
Food and shopping
Being used to doing a weekly supermarket sweep in the UK shopping abroad at first can be quite novel. Choice here is much more limited with no ready meals (not something I use a lot but useful every now and then), rarely any canned goods, different filleting and butchering methods used for fish and meat, for some reason buying a fillet of fish unless frozen always involves a lot of bones!
Having been used to being able to do my whole shop in one place I now have to go to a different shop for alcohol, a pharmacy for any headache tablets and deal with a lack of Cadbury's chocolate. Woolly says – Nearly every shop does however sell pistachio's!
In many European country's supermarkets will have an international section with the delights of custard creams, Jacobs crackers and dairy milk. Not so here and if I find a tin of baked beans, I tend to buy several to keep in the cupboard (I have found a lovely recipe for homemade baked beans if anyone would like it).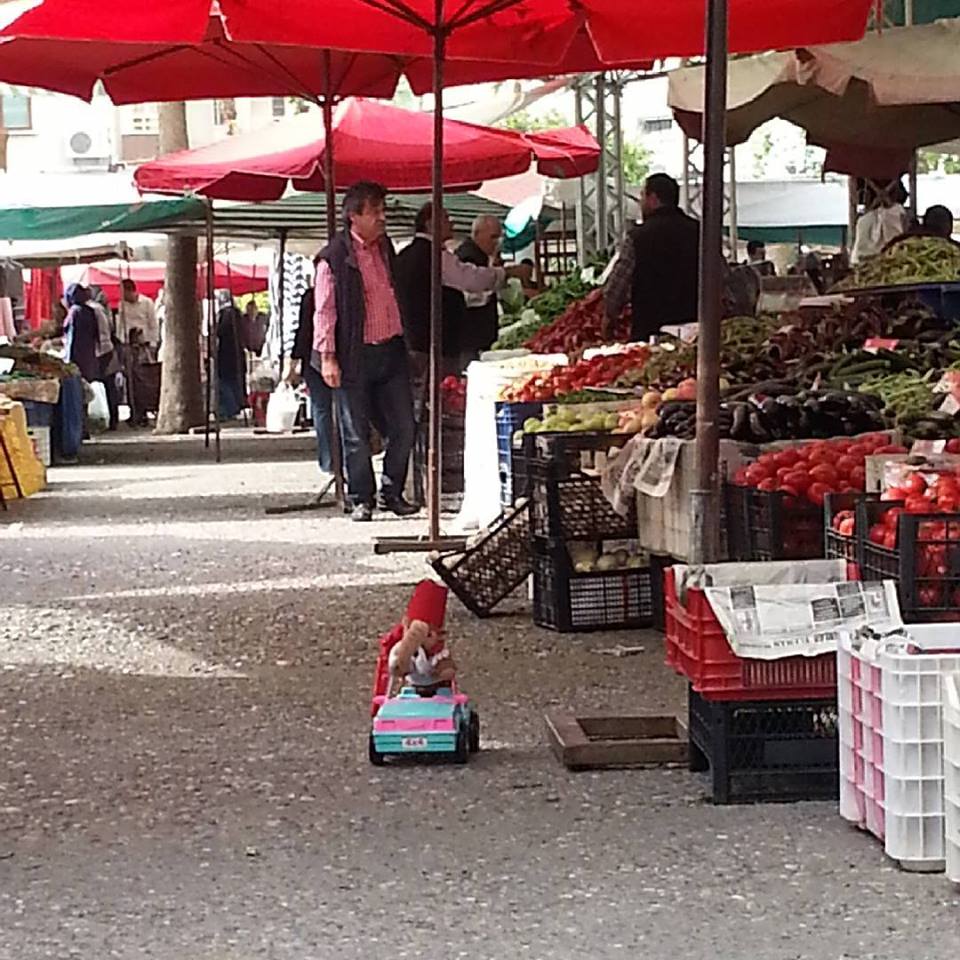 A trip to the weekly fruit market is an experience in itself, everything is seasonal here but the taste is amazing, tomatoes' have never tasted so good!
I'm a big fan of cooking curries and Caribbean food but have yet to find fresh coriander, garam masala and limes. My cup overflows with happiness when I come across a bottle of Worcester sauce or some cheddar cheese in the very few shops that sell these products.
The cakes are incredible not only beautiful to look at but wonderful to eat and a weekly cake has now become one of the treats.
Certain things have made me laugh and none more so than buying a spray tin polish for my wooden furniture which was the same price as a jumper!
Mammoth Tip – You soon find the cheaper and better places to eat which are usually away from the touristy spots by going a few streets further back.
Living the Life
Over the last few years climate change has made a huge difference to all countries, Turkey is no exception with summers now reaching the unbearable (for us) temperatures into the 50's and the winters being as cold or sometimes colder than the UK. Central heating isn't a thing here so each room has a small electric fire for the colder months while the portable fans are out in the summer, luckily for us on conversion rates electric isn't to expensive.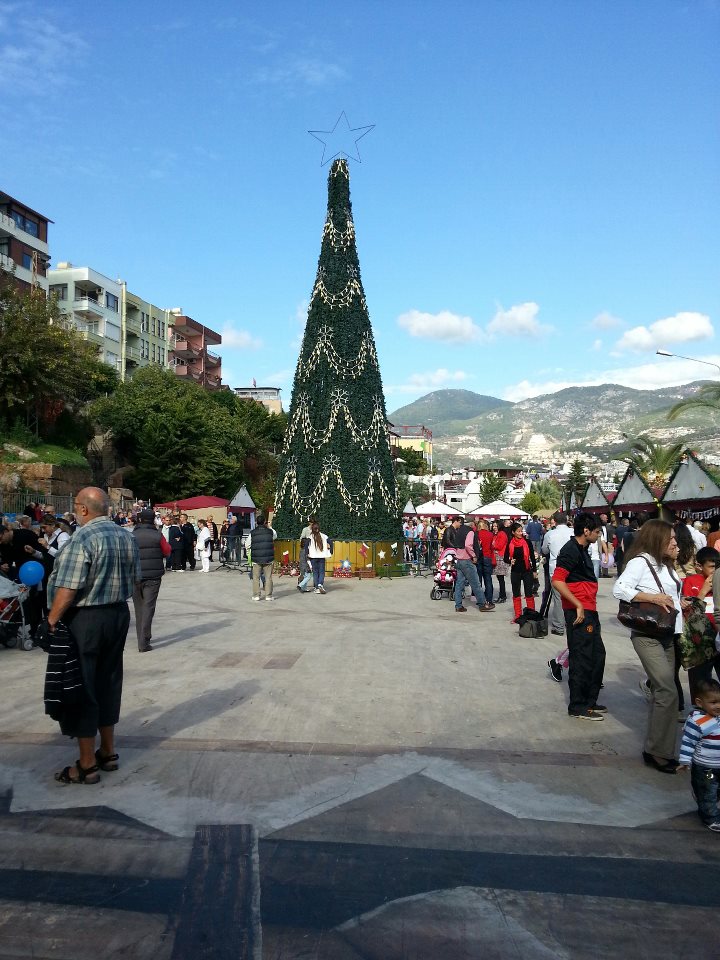 Turkey has quite a number of bank holidays and festivals and wherever you are it is wise to check how this might affect you, it took a while to get used to May day being on the first of May not on the nearest Monday to the date. One festival that we have never got used to is that of Kurban Bayram, where goats are slaughtered in the streets, we stock up and stay in for the four days while this takes place. New Year is huge with massive firework displays and the wonderful Turkish people are happy for the expat nations to hold an annual Christmas fayre which is growing by the year.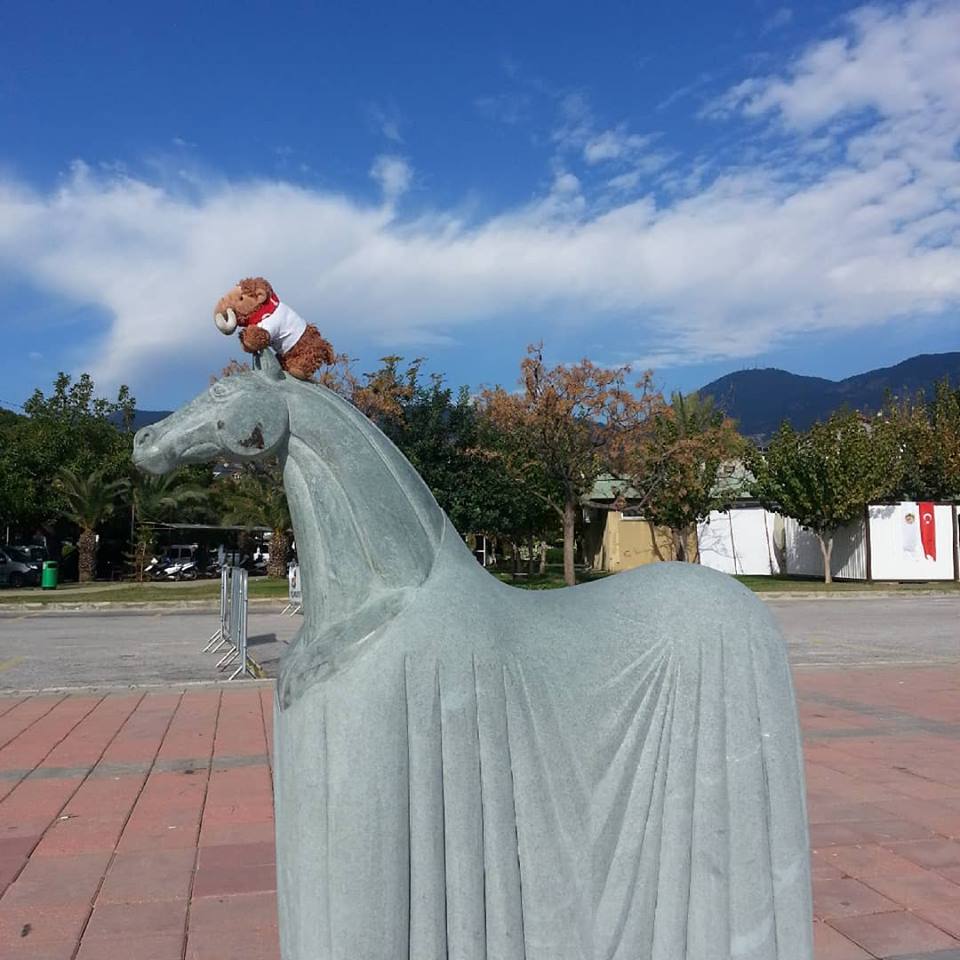 Woolly says – The yearly sculpture competition is one of my favourites, with the work going on for a full month it's great to be able to go and see the artists at work and guess what there carving out of the giant rocks they have been given.
So, is the Grass Greener?
In some ways it is, choosing where you live is very liberating and experiencing a different life and culture can't be beaten. But if your heading for greener shores then go fully equipped with the realisation that all the things you do in your own country is probably exactly what you will do in your new one. Check out the laws of the land, be prepared for a different social mix with the people you meet, learn some of the language and have a ball because if you want to return to your place of birth it is only a plane ride away and the experiences you will have had in your absence will have been worth every queue, piece of officialdom and frustration. Live life and Enjoy.