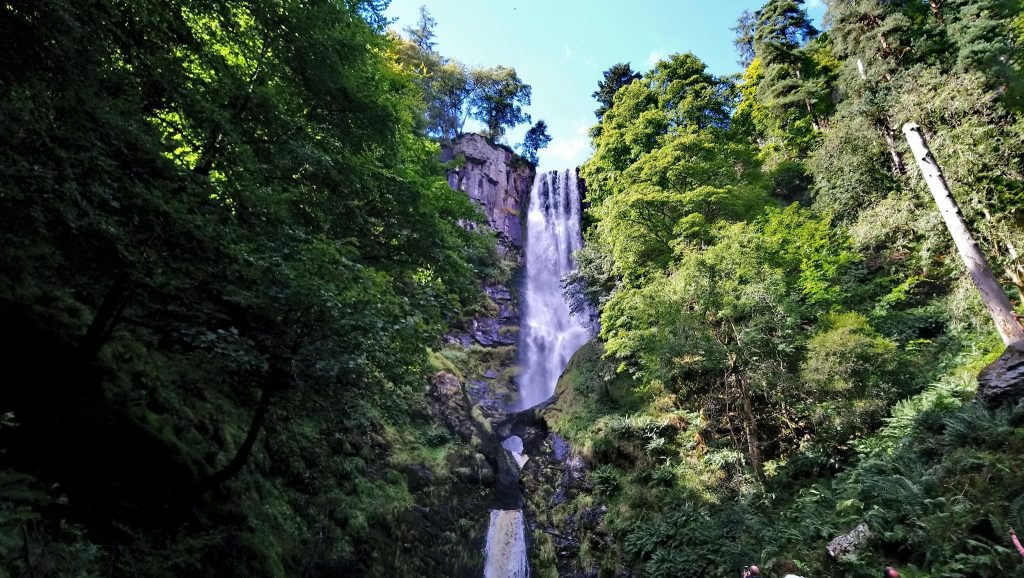 Woolly says – There's nothing better than sticking your trunk out of bed and seeing a lovely blue sky, with no idea of where Jo was taking me, I tucked into my pile of pancakes and hoped that the syrup wouldn't stick my paws together.
Due to a syrup disaster our departure was delayed until all paws involved no longer stuck to the floor.
Woolly says – It wasn't my fault I fell onto the bottle! Once I was deemed fit to travel, we sped off through the lanes for our short journey, apparently, we were on a mission to see some water! Why on earth would we want to see water I wondered, there's plenty in the tap, and I'm sure I'd heard mutterings about a mountain and a walk! It's like living in a boot camp round here at times.
Pistyll Rhaeadr is often referred to as one of the seven wonders of Wales, having been to several of the world's wonders this certainly would have a lot to live up to. Formed by the Afon Disgynfa falling in three stages, over a 240-foot (73 m) Silurian cliff-face, the waterfall is referred to as the tallest in Wales and the tallest single drop in the UK, this is however disputed by many. The tallest stage is estimated at about 40 metres and I just hoped that my carer didn't intend making me walk all the way to the top.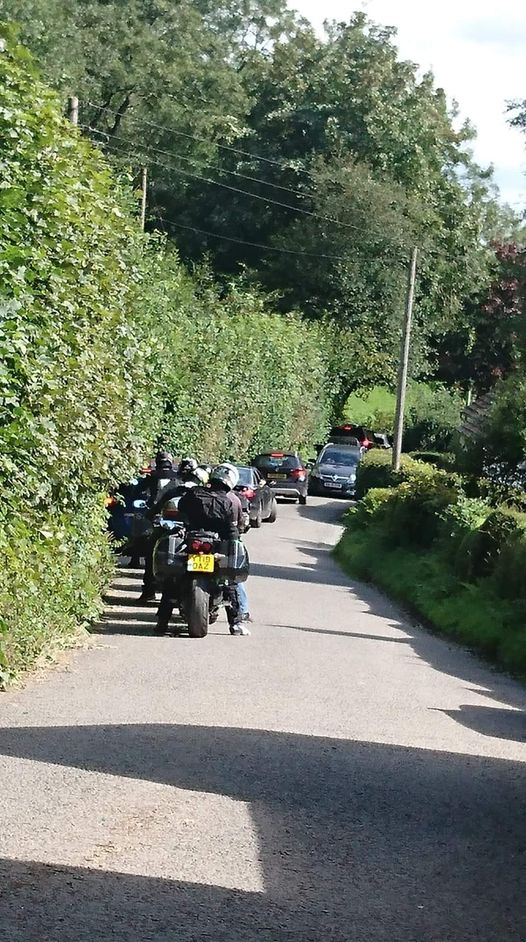 Traffic was everywhere and parking at a premium, humans seem to go insane on a Bank holiday, why not just stay inside and avoid everyone I shouted as we sat in another endless queue to park up.
Finally we fell out of the car and set off to conquer the mountain, thousands of people seemed to be doing the same thing and from the bottom little dots were bobbing around at the peak, Alfie the Dog seemed quite happy with his uphill hike but not long after we set off I realised that I had a splinter in my paw which would of course hold our group back unless my sweet carer would carry me.
With little choice I hoisted up my small friend and proceeded to puff my way to the top.
Woolly says – She's very unfit and kept using the excuse of taking photographs so she could have a rest! The views were tremendous, as we reached the highest point we could look out over the countryside and see how many sheep were about…lots obviously as were in Wales.
Following the lines of humans, we made our way over a stile and to the top of the waterfall with it's incredibly long drop, Jo refused to stand on the edge and take a picture of what was below. Heading back to the bottom we tracked along a wooded pathway which brought us into an enclave, the sound of gallons of water gushing down the rocks was incredibly loud but even I had to admit that it looked magnificent. A small bridge spanned the river and as we stood admiring the forces of nature at their best, I had to give Jo a pat on the head on a good find.
With the waterfall done it seemed the only other thing to do was to find a handy table and have something to eat, well with a view like that who wouldn't want to!