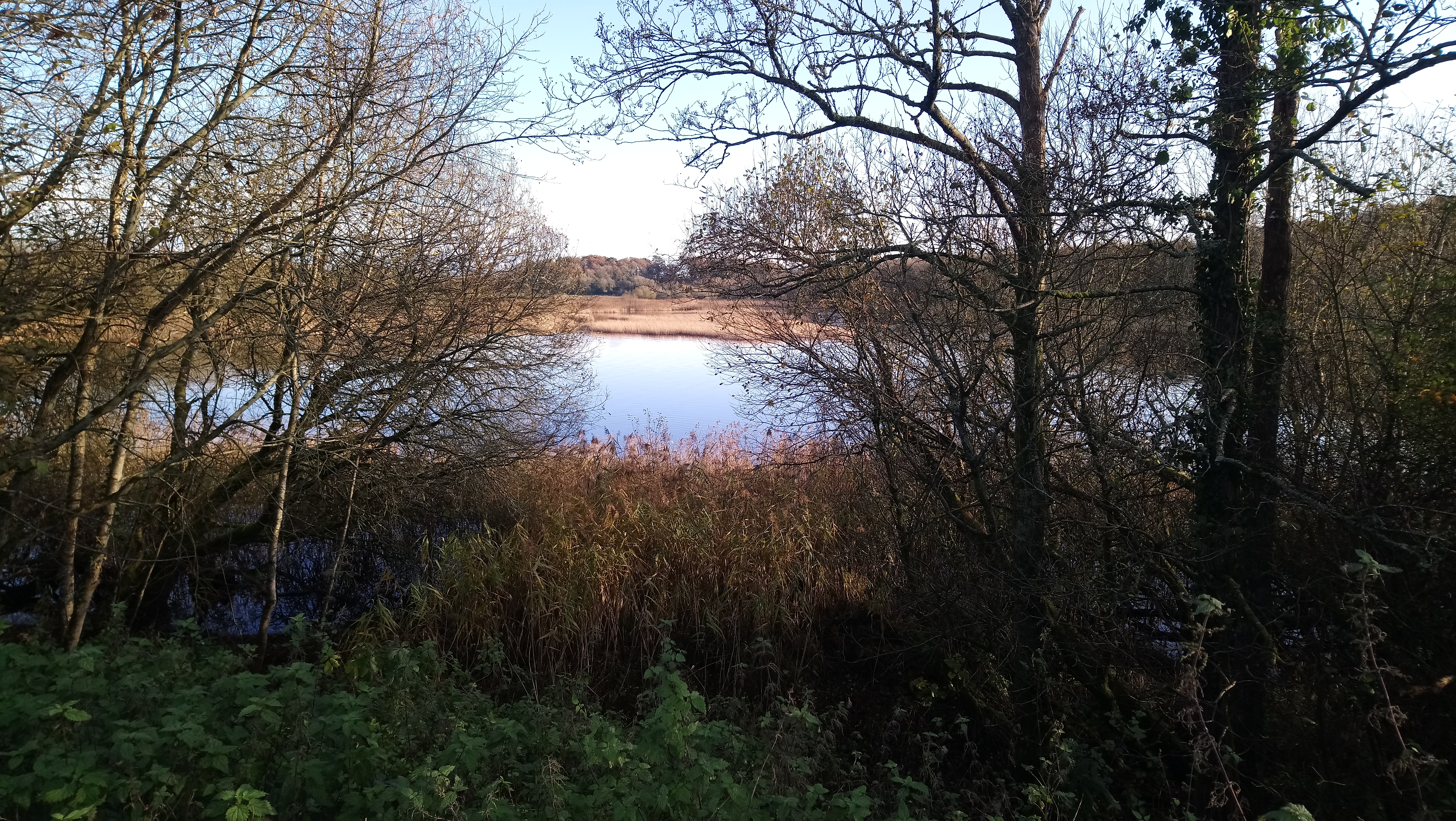 Woolly says – Although it's taken a long time, several years in fact, we are now back on the hunt for our forever home. You might remember that we spent quite a while looking in France and finally deciding that the country wasn't for us, now we have added Ireland to our list of possibles so it seemed only sensible to take a trip to the Emerald Isle to check out the options. With this in mind we elected to take a friend with us to share the driving and help me to keep Jo under control.
One of my oldest friends, Mick, had agreed to join us and with our ferry tickets and viewings list clucked tightly in my hand we headed for the land of leprechauns.
Woolly says – I do wonder about my carer and felt the need to tell her that leprechauns weren't real! A smooth crossing on a lovely ferry left us in the centre of Dublin in rush hour traffic and several hours of night time driving before arriving in Cavan, County Cavan. A couple of Guinness' and a good night's sleep left us ready to face anything. Our first visit was to be into an area called Blacklion where I hoped that they didn't roam free with a penchant for small mammoths. The rain slapped onto the windscreen and the views looked amazing through the droplets, we climbed higher and higher until we seemed to be in the clouds themselves and I couldn't see a paw in front of my tusks.
The visibility was down to nothing as we crawled along what appeared to be a mountain pass.
Woolly says – Within moments we left the fog completely behind and sped downwards towards our first plot of land. Clambering out of the car I stood looking around me and wondered how Jo would manage with a complete lack of civilisation not to mention desolate country side, I looked up at her.
It was a great 8 acre field full of tussocks of grass and little more, it was completely open to the elements and freezing cold.
Woolly says – I left her to it and climbed back into the warm car interior as she wandered around taking photos, my heart beat more rapidly as I thought of how I might talk her out of moving us here. As she got into the car, the sat nav was set for the nearest town, five miles away! No pistachio delivery man would ever get to me on the tiny lane that led us down into the valley below. We sped into the town and three seconds later sped back out, not even a general store let alone a supermarket, did she expect me to starve as well as live in the wilderness! Mick asked her the question that I was dying to know the answer to, 'so what do you think?' Jo shook her head and having heard the word no chance from her mouth, I breathed a huge sigh of relief and settled back for the ride back towards the town we were staying in.
Mick is defiantly my sort of man as he suggested lunch on our arrival back and led the way into a Chinese restaurant, as I tucked into my sweet and sour dish Jo's phone rang.
The agent had contacted me to say that the council had finally responded to his emails telling him that the land we were going to look later came under a bracket called 'Local Rural Housing Need' which in short meant that as an outsider to the county I wouldn't be given any permissions to build or do anything much with the land.
Woolly says – As Jo finished the call and informed us that we had an afternoon free I sat up straight and gave her a beaming smile with the hope that she wouldn't notice the rather large quantity of sticky food that had stuck to my head and that a place of interest might be on the agenda. It appeared that the world was on my side as several castles were mentioned as well as some lakes, I crossed my paws tightly and prayed that we could go for the castle option and for once it appeared that my dreams would be granted.
The scenery was beautiful as we drove through the roads, reminiscent of Wales in so many respects and nearly as wet, the sun had actually managed to creep out, we pulled onto the grounds of Crom Castle, with little or no knowledge of the castle we parked the car and headed towards the visitor centre which was closed, of course it was, it's us! With the only option of a short walk along the jetty and a conversation with the swans I tried to hide my disappointment.
We were all disappointed but the silence and views were wonderful and with that we had to be contented.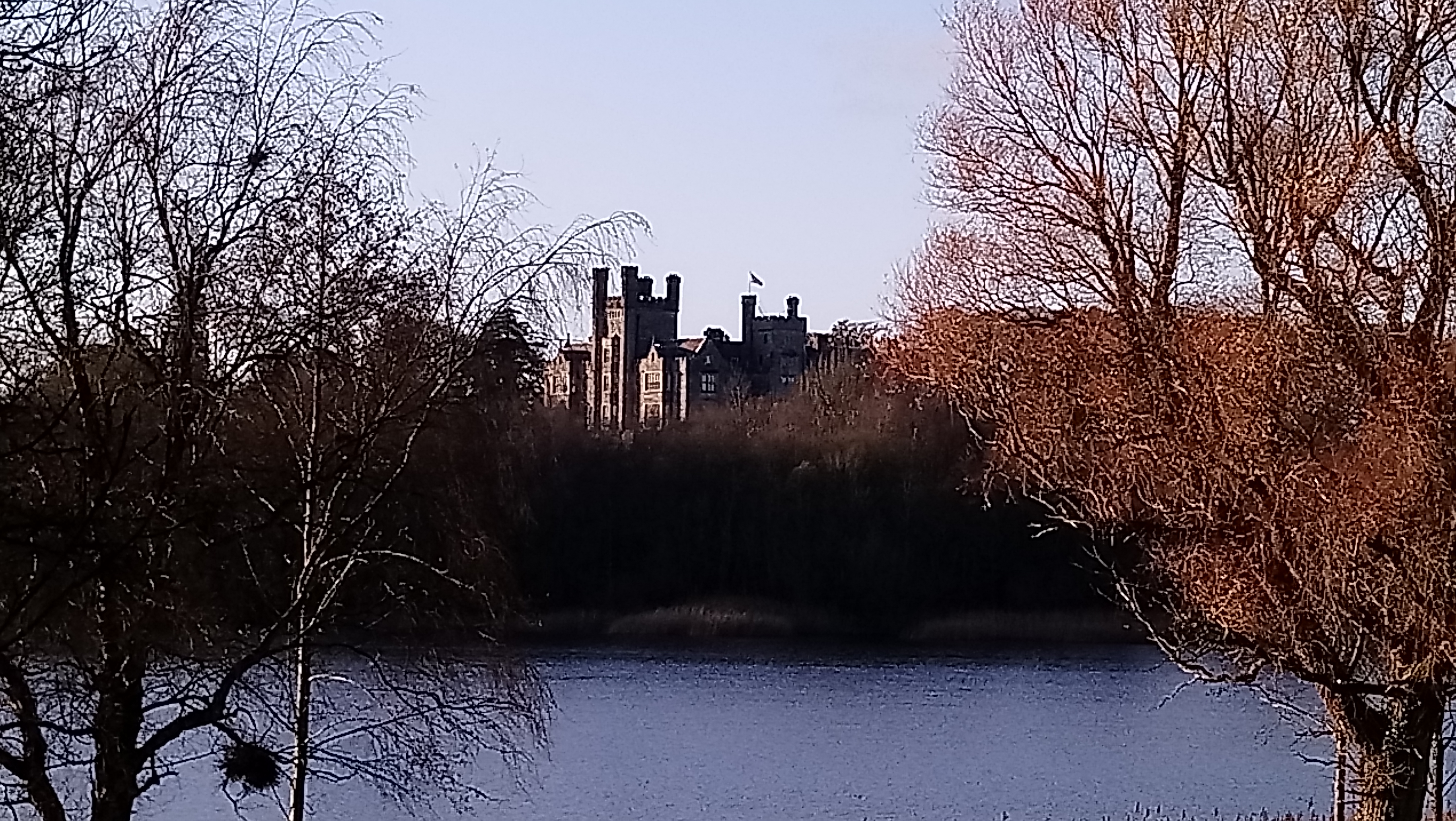 Woolly says – Climbing back into the warmth we set off towards Cavan again, with the sun glinting off the road and the sheep happily racing around their fields I felt a great sense of freedom and happiness, maybe tomorrow would be the day when we found our forever home.